You certainly feel bored having to eat the same food every day. Though food must be chosen with full consideration including nutritional value and nutrition. Recording the meal menu in a notebook is not the right solution, because you may forget and miss it. If you want to plan your food menu well, then a free printable meal planner can be the perfect solution.
It is important to pay attention to your meal, especially when you are pregnant or have a history of certain illnesses. Even when you are healthy, a good diet will still be necessary. Many people suffer from certain diseases or health problems because they don't have the right meal planner. With a regular eating schedule and an adequate healthy menu, your body will be healthier.
What Is Meal Planning?
Although some people already know about meal planning, it cannot be denied that some people are still unfamiliar with this term. So, meal planning is a schedule of planning your meal menu with a menu of healthy and nutritious foods, such as vegetables, fruit, and other healthy menus.
By following a nutritious food menu, you can eat in a planned and healthy way, and you can avoid some diseases.
What Are The Advantages Of Using A Meal Planner?
There are many advantages that you can get when using a meal planner. Here are some of the benefits that you can get:
Controlling Meal Portions
The first advantage is being able to help you control your portion sizes, so you don't eat too little or too much. Especially for those of you who are planning to lose weight. With a meal planner, your meal portions can be more regular.
Reducing the Amount of Wasted Food
Have you ever wasted food? Usually caused by satiety or eating too much. By buying food only as needed, you will no longer waste food as usual.
Healthy Food Choice
Meal planning will also help you make healthy, nutritious food choices. You can write down what foods you need to consider, so you can minimize unhealthy menus.
Varied Food Menu
The food menu that you can choose when using a meal planner can be more varied. Especially for those of you who want to add to the food menu in the form of fresh vegetables and fruit as well as healthy. Healthy and regular food will help you get the right daily portion.
Save Time and Money
This will be the greatest benefit of using a meal planner. You can save your time and money, so you can have a lot of time to work or do other more important things. Even with a meal plan in place, you won't have to worry about a drained wallet or wasted food. you can manage your meal portions better, so there will be nothing left.
How to Start Meal Planning?
If you are confused about how to get started with your meal planner, some
uitable to be prepared perfectly.Blank printable meal planner
Choosing Easy Food
It's better to choose foods that are easy and simple, so you can prepare them more optimally. These tips are perfect for those of you who don't have much time to cook.
Some Free Printable Meal Planner You Can Download
Here are some lovable printable meal planners that you can download based on your need:
Blank Printable Meal Planner
The first meal planner recommendation that you can choose is a blank printable meal planner that has space for you to fill in yourself. This template is highly recommended for those of you who want to plan the best template.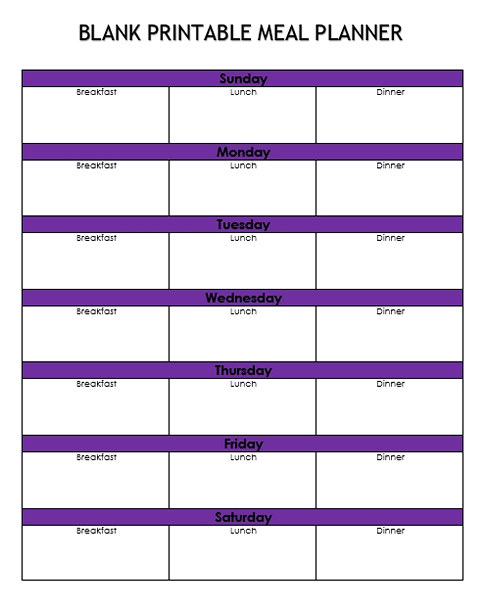 Blank printable meal planner
Daily Printable Meal Planner
What concept template do you want? How about using a Word or PDF format for perfect results? You can choose this best daily printable meal planner to get optimal results.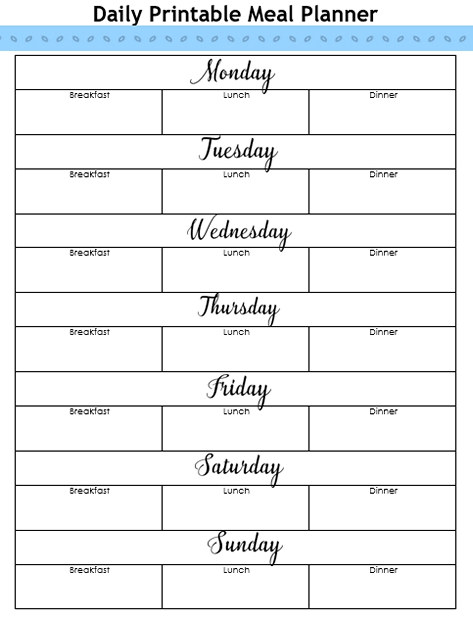 Daily printable meal planner
Example Printable Meal Planner
The next recommendation has the right colors and letters, the design is beautiful so it is suitable for you to use as a complement to the daily menu. You will be more excited.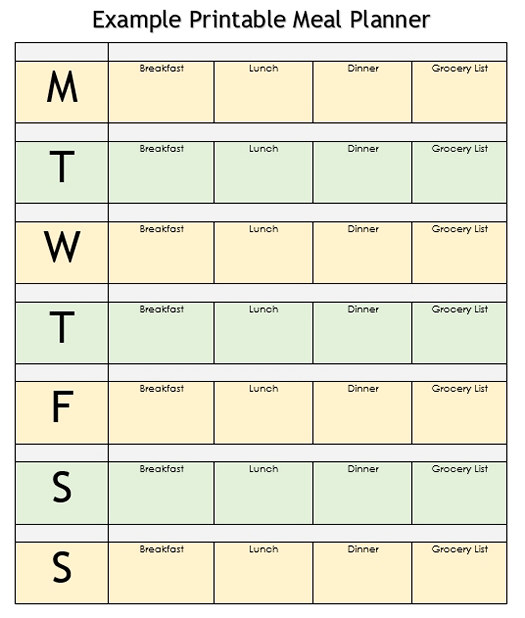 Example printable meal planner
Free Printable Meal Planner
Instead of recording food menus in books or paper that are easily lost, it's better to use the right meal planner like this template. You can choose the concept itself according to your wishes.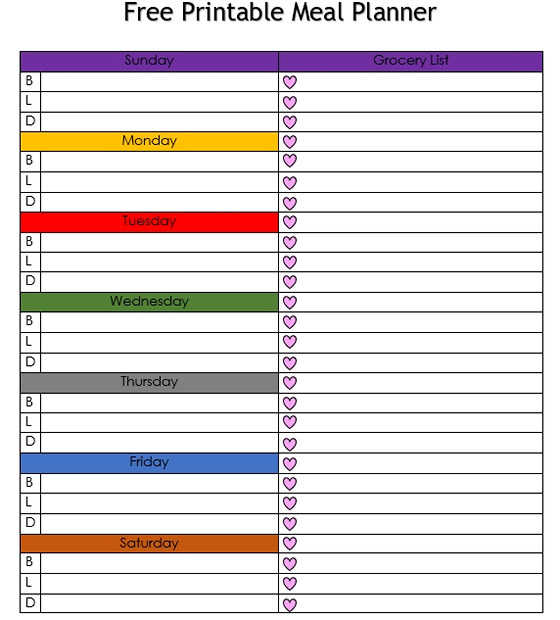 free printable meal planner
Health Printable Meal Planner
Get a healthy and nutritious food menu with this meal planner. You can choose this design to get the perfect diet menu. Choose now, then download and print to be able to start implementing the daily menu.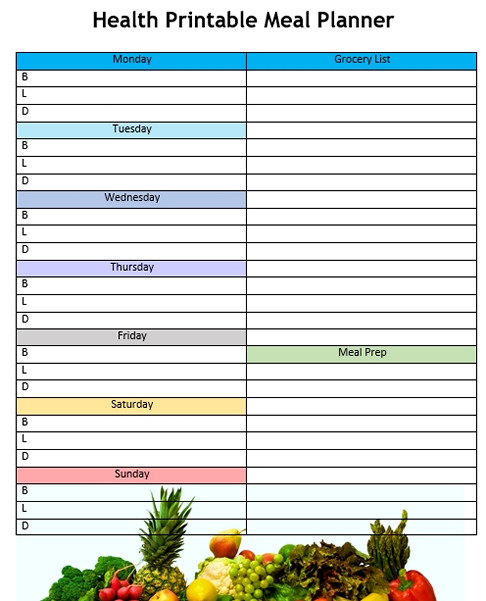 Health printable meal planner
Hotel Printable Meal Planner
Hotels need a menu of delicious and healthy food every day. You can choose this soft colorful design for optimal results. Immediately download now.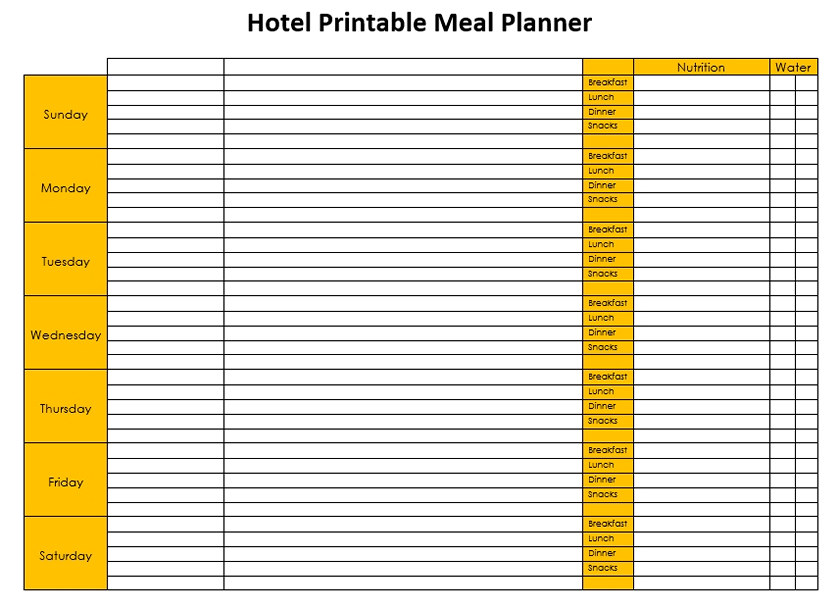 Hotel printable meal planner
Ramadhan Printable Meal Planner
What food menus do you choose during Ramadan? Are you bored with the same menu, if so, this meal planner can be the best solution? You can eat healthy food every day.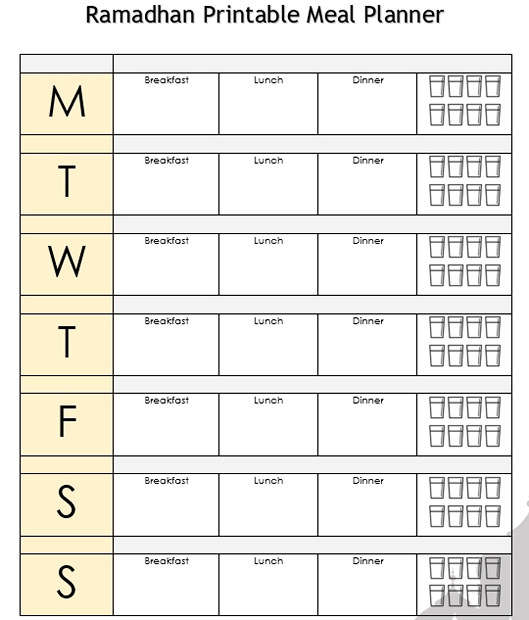 Ramadhan printable meal planner
Schedule With Meal Planner
Schedule your healthy food menu with a regular meal planner. You can get many interesting benefits, including maintaining a balanced and nutritious diet. Choose this best template recommendation to get the best design.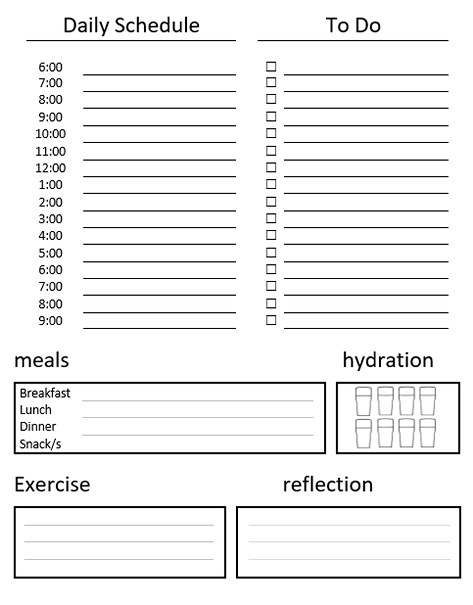 Schedule with meal planner
Seafood Printable Meal Planner
Do you like seafood? Then this meal planner recommendation can be the solution. Choose and print yourself to be able to customize the menu according to your needs.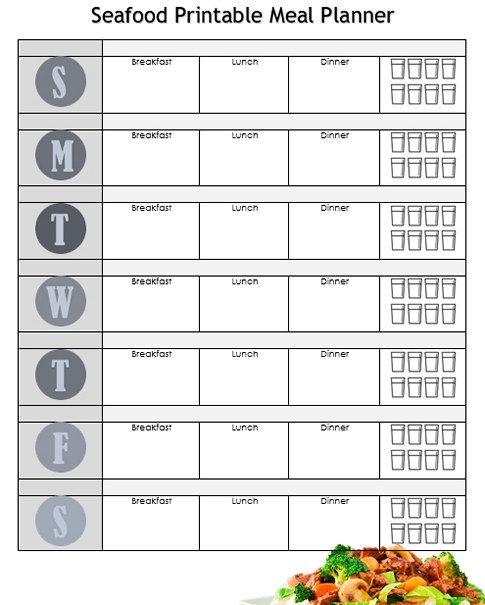 Seafood printable meal planner
Weekly Printable Meal Planner
You can use this weekly printable meal planner to organize your healthy menu to run smoothly. Don't forget to customize the color and font so you can make the best meal planner.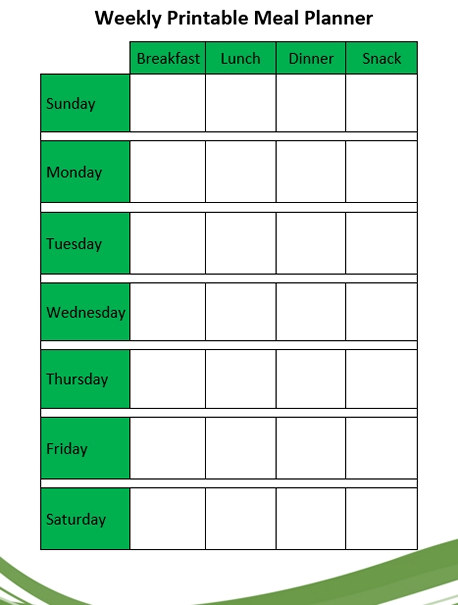 Weekly printable meal planner
Are you already interested in using one of the several free printable meal planners that we provide above? Whatever your choice, adjust it to your needs so that the results are optimal. Good luck.