Kids love stickers so much that you can use them as a gift for any award on a child's accomplishments. Stickers have an important role in instilling great motivation in children. This makes children more creative and positive. We have several recommendations for free printable sticker chart templates that you can use according to your needs.
A pretty sticker should have a frame with a striking color, which is a design that kids like. You can choose a template with a design that suits your sticker type, ranging from the animal, plant, or other cute stickers.
What are the Benefits of Sticker Charts for Kids?
As a parent, it is very important to pay attention to your child's growth and development. You can accompany your child to learn while playing.
Giving stickers will be self-motivation for children to study harder. Following are some of the advantages that you can get by using sticker charts:
As the Best Motivation
Sticker charts become the best motivation for kids to complete the given task. It is important to give children a specific goal or goal every day. At a very young age, children are in a good time to set goals by learning to achieve their best.
Positive Habits
Sticker charts are also widely used by parents to teach their children to adopt positive habits. So that they can grow better and be responsible in dealing with any given job.
Incentives for Children
Stickers are also used as incentives for children. Stickers are the best choice to teach children that every hard work needs to be rewarded. Children will appreciate life well and be more tolerant.
How To Use Sticker Chart Wisely?
Don't hesitate to use a sticker chart, you can apply some tips that you can apply to use stickers for children:
Decide what lessons you want to teach your children. That way, there is an important focus and goal that your child must achieve. So that the next child will get a sticker as a reward.
Do not give too much focus to the child, make sure you give the child a task that can be completed well. So the kids can handle it. Give them a scheme for working on the task in advance, so they know how to move to achieve the goal well.
Next, stay positive and consistent with your child. Remember that giving stickers is to show appreciation to children, and always remember that the goal is to build a positive character.
Give stickers according to the age of the child, because age considerations are very important. This sticker award is used when the child is about to enter school age.
Print the template you want yourself so your child can decorate it as needed.
Use a time limit when giving awards, because appreciation cannot be given forever. Children will usually tend to look forward to rewards instead of focusing on what they have to achieve
Some Free Printable Sticker Chart You Can Download
Are you already interested in using sticker charts? You don't have much time to make it yourself?
It's better that you don't design the sticker yourself, because it will be more troublesome. You can download and print some of the templates we provide below for great sticker chart results. Choose the color according to your needs.
Bugs Reward Chart
This first design recommendation is very popular with children, the colors are bright with a mix of cute animals. Your kids will love this design because it looks so adorable.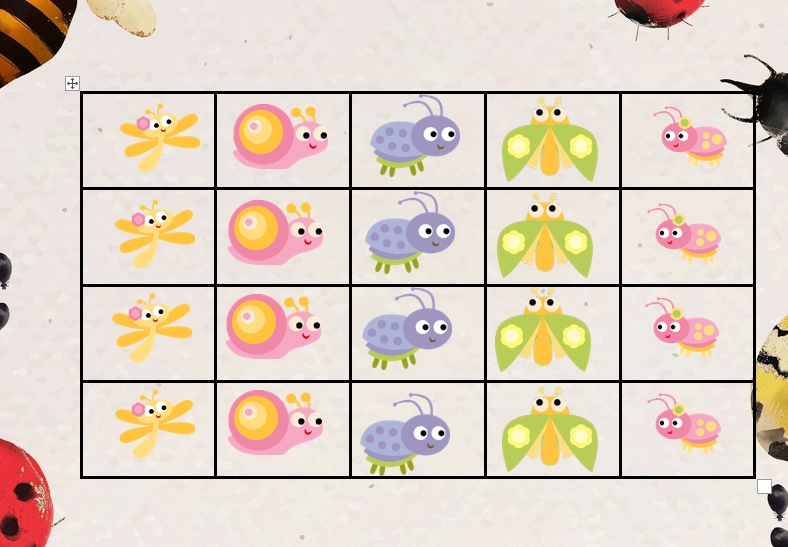 bugs reward chart
Cartoon Sticker Chart Template
How about this adorable cartoon sticker chart? The color combination is beautiful with interesting decorations that children love. Your kids will love this template because it has a cute design.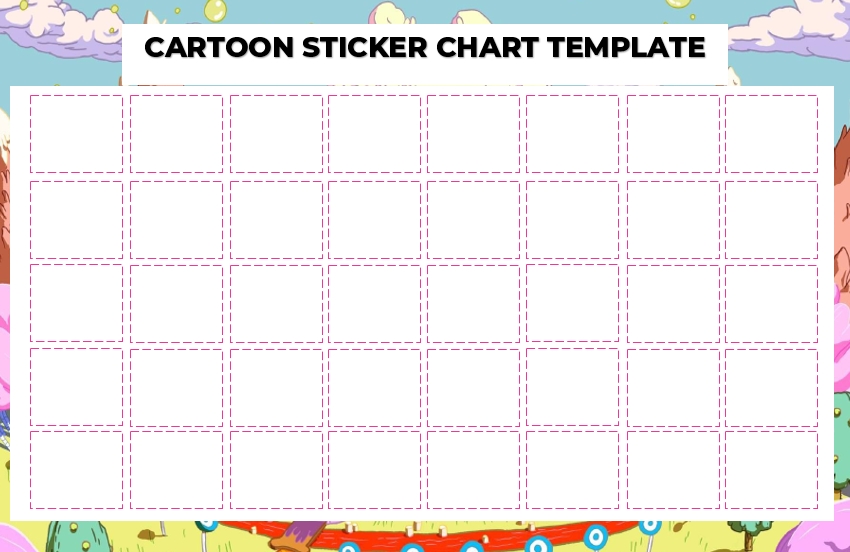 Cartoon Sticker Chart Template
Emoji Sticker Chart Template
Emoji sticker charts are also preferred because they can describe someone's feelings through stickers. You can use this sticker chart to educate your child about various emojis ranging from sad, happy, and disappointed.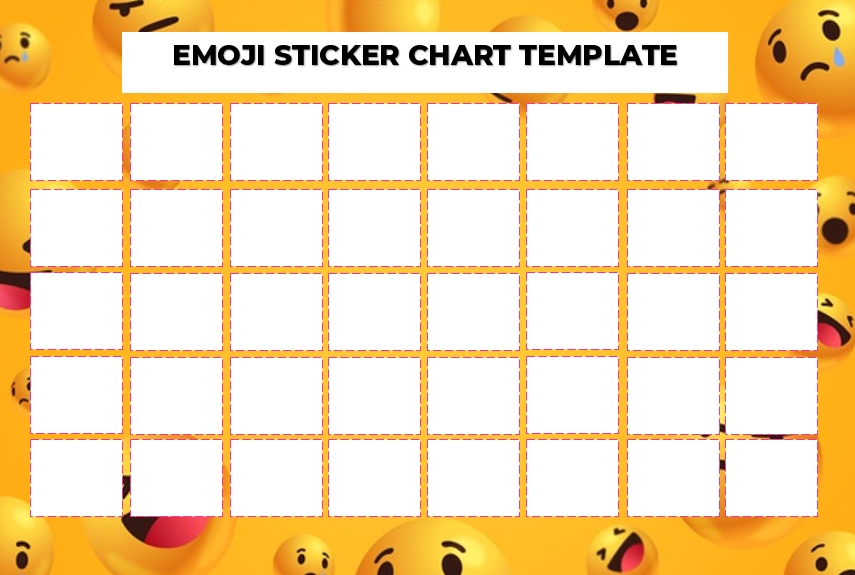 Emoji Sticker Chart Template
Princess Sticker Chart Template
The next sticker chart recommendation is a feminine princess design. This template is more suitable for use by girls because they tend to like things that are feminine and elegant.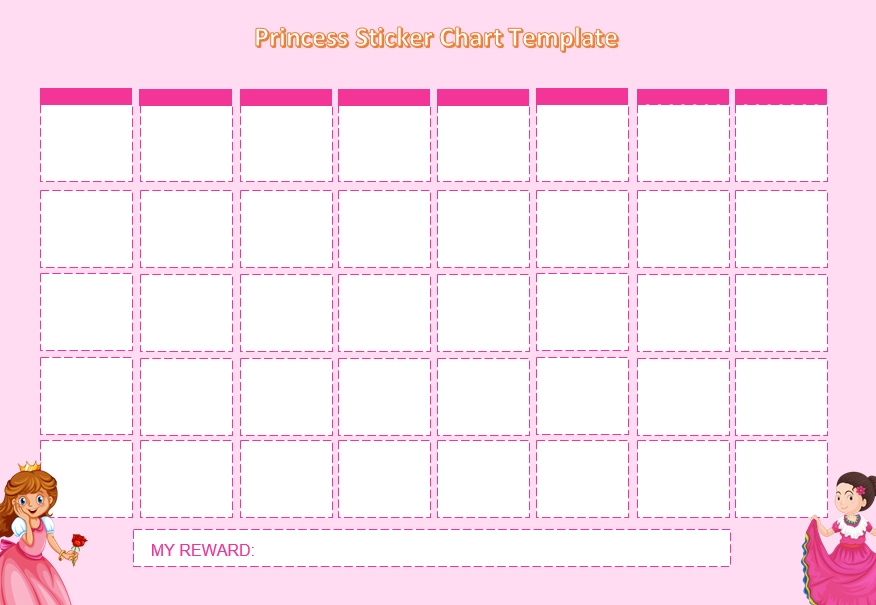 Princess Sticker Chart Template
Printable Dinosaur Sticker Chart
Does your child like dinosaurs? If so, then this template is the best design recommendation that you can use. There are many pictures of dinosaurs that can be educational material for children to play as well as learn.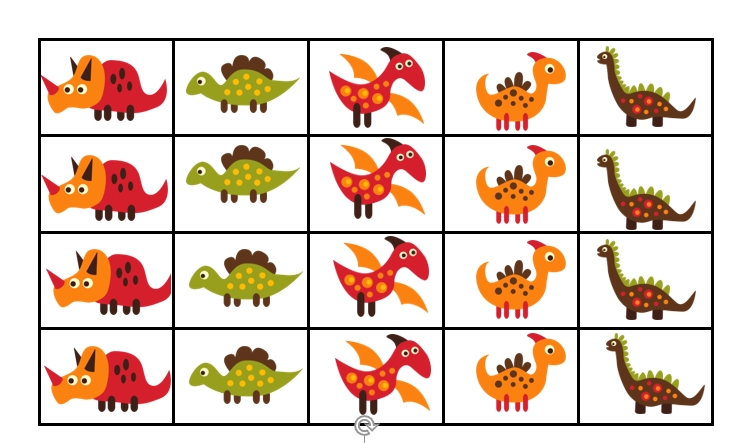 Printable Dinosaur Sticker Chart
Routine Sticker Chart Template
You can give a sticker chart for awards for achievements or anything achieved by the child. Appreciation for your little one is very important, as long as you do not give it in a continuous time. You may have to limit it until your child is a certain age.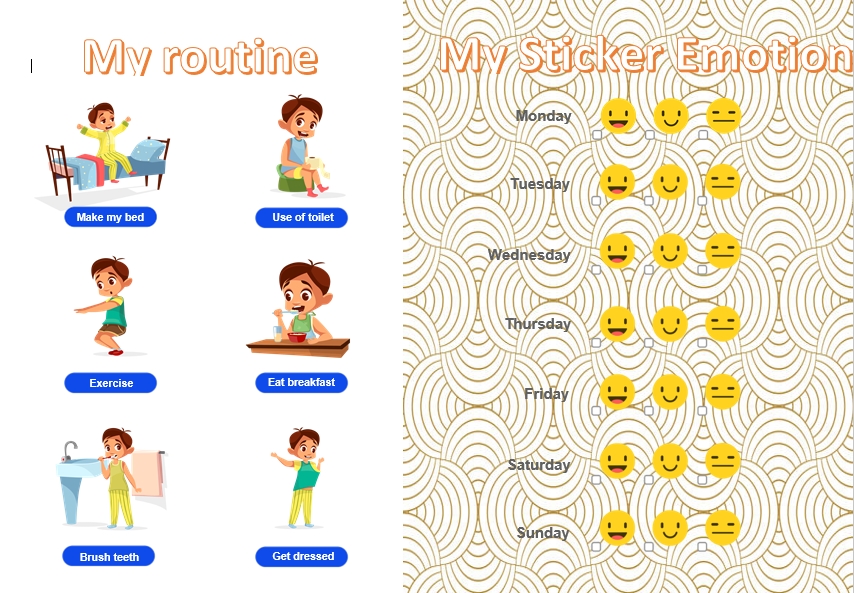 routine sticker chart template
Sea ​​Animal Sticker Rewards Chart
This sea animal sticker rewards chart is the best and the cutest template that you can use for appreciation to children. This chart has a cute, simple, and colorful design that children love. You will be interested in using this design.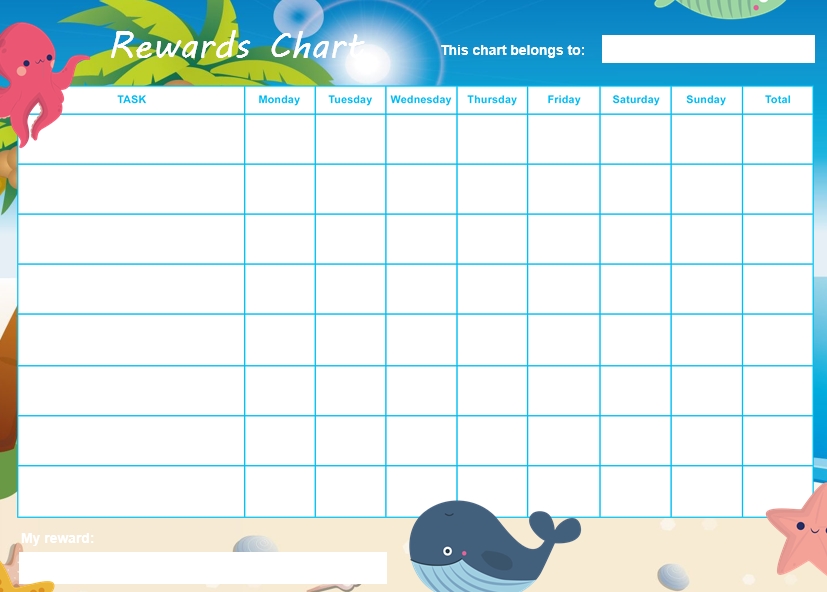 sea animal Sticker Rewards Chart
Sticker Rewards Chart template
The next recommendation that you can choose is a good and attractive sticker rewards chart template. You can choose this design to make your child more enthusiastic in achieving focus and learning harder. Download now to get the best template design.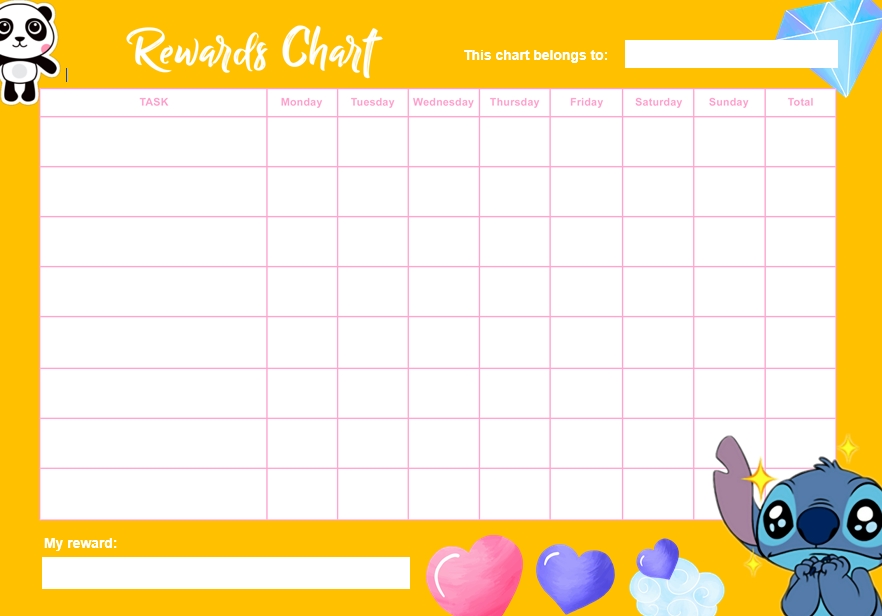 Sticker Rewards Chart Template
Truck Sticker Chart Template
Do your kids love these cute truck stickers? You should consider this template for the best tribute to your little one. Choose and print this template for your child to decorate yourself, you can also invite him to choose the best sticker chart they want.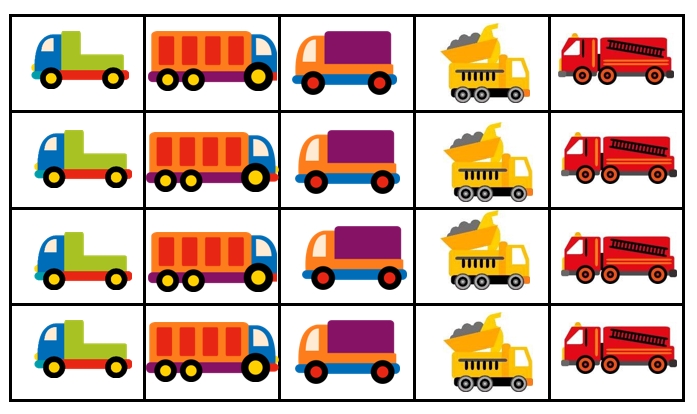 truck sticker chart Template
Unicorn Printable Sticker Chart
Children like unicorns because they are cute and beautiful. If your child is a unicorn lover, then this template recommendation is the best design you can choose. Use it now to get the best template.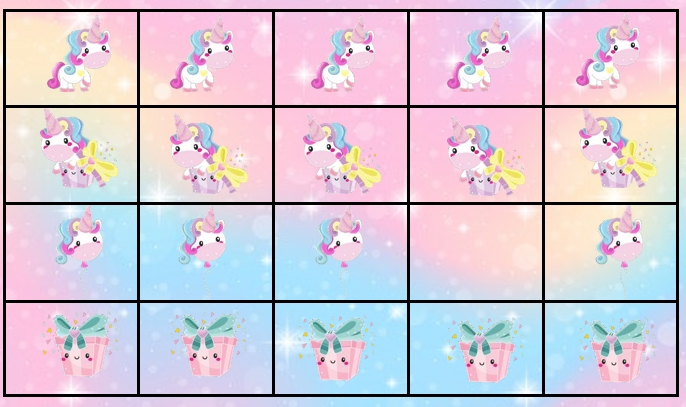 Unicorn printable Sticker chart
So, have you decided which sticker chart to choose? You can choose according to your child's wishes, make sure to choose our free printable sticker chart that your little one likes the most.