Have you ever seen a printed paper with grids on it? Yes, that is what we call graph paper. It comes with a similar look but it is designed in various sizes. Some of the grids are created smaller, and some others have it bigger. The function of graph paper can be widely used by anyone. It can be as the assistance of drawing, building the diagram, or learning Mathematical procedures. More people require using large graph paper printable with a variety of different needs and purposes. So, if you are looking for some templates for large graph paper, you come to the right place. Here, we provide graph papers that are designed in a larger grid size to facilitate your needs. Let's take a look!
Printing Graph Paper
When you have decided to choose which grid paper you need from our collection of large graph paper printable, it is time to download and print it out for your needs. You can use Ms. Excel to print the grid paper if you plan to see the setup of the file. However, you do not need to go such a length as our files come in PDF file format where printing is never been so easy. Choose the Print option and it will be automatically printed out for you.
Do Graph Papers Have Different Types?
Yes, graph paper comes in different types depending on the size. While the overall look is similar, the size of the square is different. As our collection of graph paper is presented at the end of the article, you will see numerous types of graph paper that may suit your needs.
Different Size for Graph Paper
Graph paper comes in different sizes for the grid, it can be smaller or bigger. The variety of grid sizes is designed to facilitate the needs of the users. As we know the graph paper used by college students and professionals will be different from the one that is used by children. Thus, it needs some adjustment in the grid size. The size of graph paper is usually created in ½ inch, ¼ inch, or 1/8 inch. Another grid size is also available like in 1-inch grid size or even bigger than that.
Types of Large Graph Paper Printable
Now, let's take a look at some templates we have here. You can see each of these samples and try to find which one works out the best for you.
3 Inch Graph Paper Template
As the name suggests, the grid paper has the size of 3 inches for each box; that makes it not too small or too big to use. This template works out for anyone, college students or children. It is easy to own that, just by clicking the download button and you have it on your hands.
3 Inch Graph Paper Template
Flower Graph Paper
This template consists of smaller grids on the paper. Given the name of flower graph paper, this template is very useful to help the users in drawing flowers in a craft project. The picture is also suitable for knitting afterward.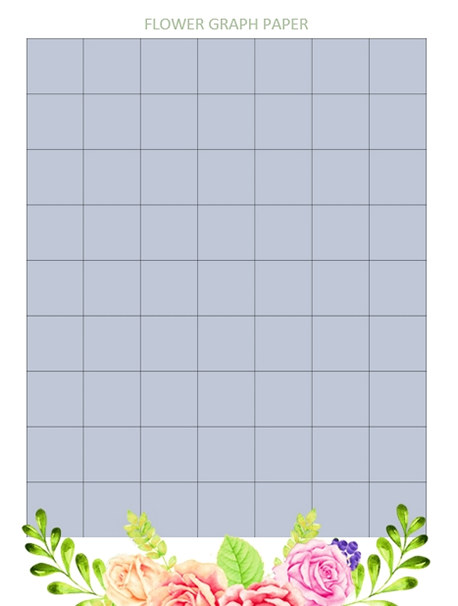 Flower Graph Paper
Free Inverted Graph Paper
An inverted graph paper here has numerous usages for any age level to use out there. It is favorable as there is no rule which side should be used first and which one should not. The users are free to explore which side to start first to expand their creativity themselves.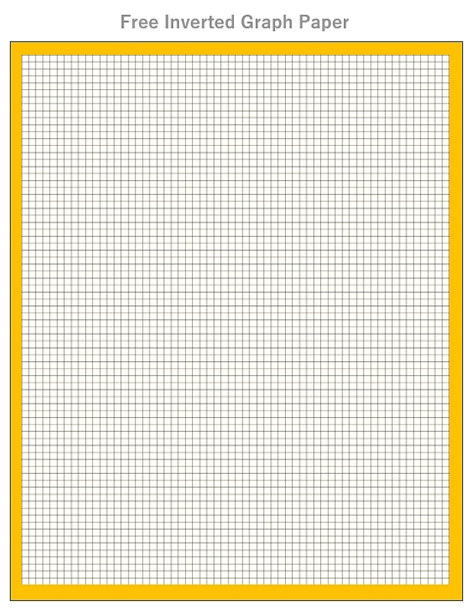 Free Inverted Graph Paper
Free Large Graph Paper Template
Do you need a grid graph paper to help you with your school project? Here you go, we have one for you. It is designed specifically for students in college and some professionals to work on a wide range of numbers. The large graph paper here can facilitate the users for such purposes.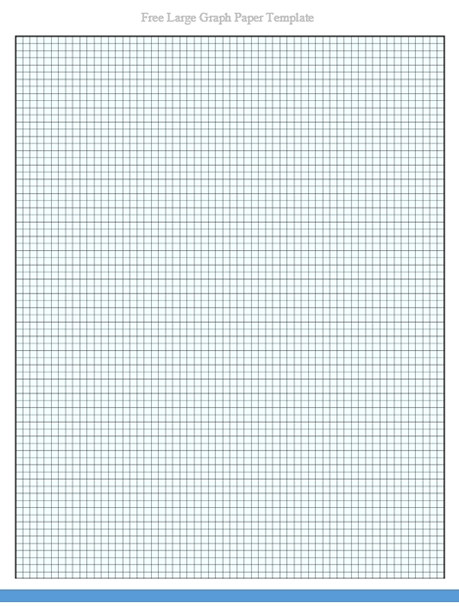 Free Large Graph Paper Template
Graph Paper Template for School
We do not only have grid paper for professionals but children as well. It is designed in a slightly bigger grid size where it is very suitable for youngers. It is good for school projects where children can draw or sketch with the help of clean grids and points.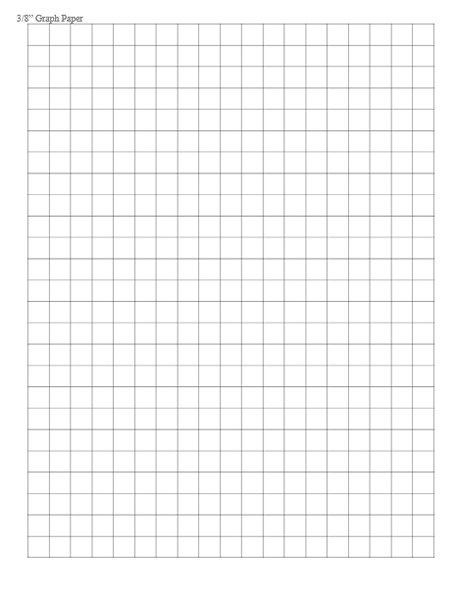 Graph Paper Template for School
Inch Graph Paper for Kids
Do you need a grid paper even for younger children? Yes, we have it. It is designed in a one-inch measurement that is effective for children. With the light background, it is easy to create a pattern for the paper. It is also useful for learning letters and numbers by writing them down on each of the boxes.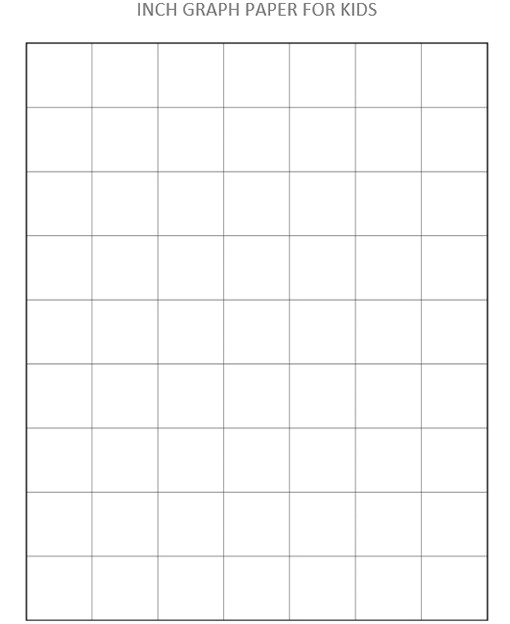 Inch Graph Paper for Kids
Large Log Graph Paper Template
This template looks different than the grid paper you have seen in previous samples. It is specifically designed in patterned lines spacing that looks wider. It is good to draw on top of the paper as the lines are created in a light format so any pictures will be visible.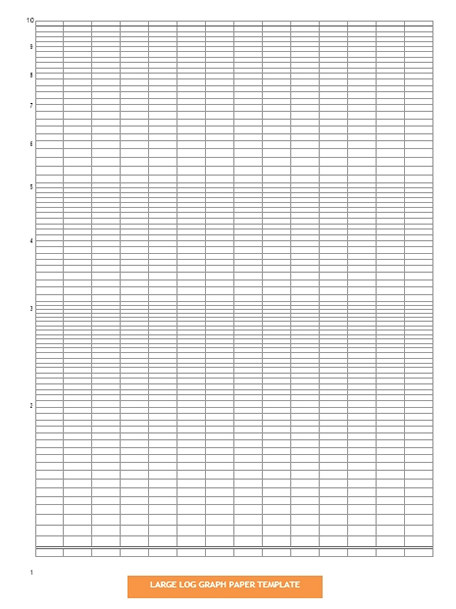 Large Log Graph Paper Template
Large Multi Width Graph Paper
If you are looking for a graph paper that is suitable for both students and professionals, this can be a good choice. The width graph paper can be used for connecting the points during the drawing process and the lines created are designed in a light color that can be useful for the users as it contrasts with the drawing.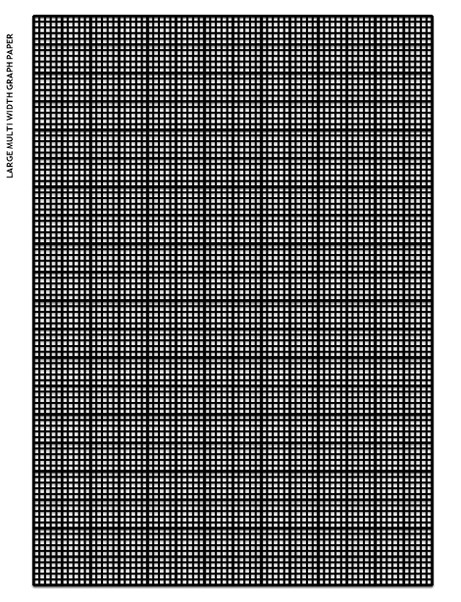 Large Multi Width Graph Paper
One Inch Graph Paper
This one-inch grid paper is easy to download and it has multiple grids that assist the users in both drawings or performing different plotting purposes. It applies a classic but simple look that works for any user despite their age level.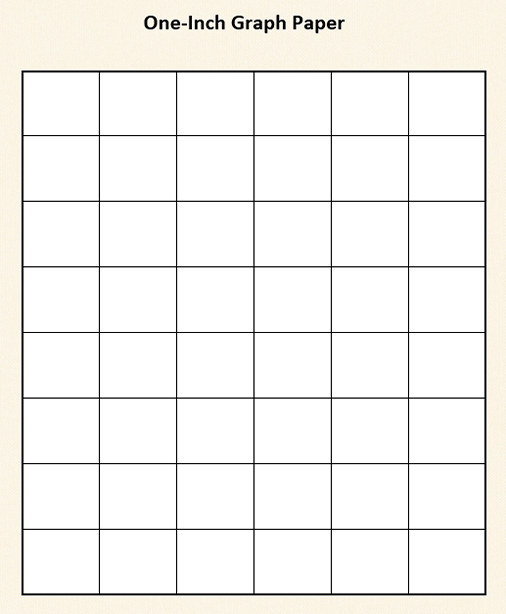 One Inch Graph Paper
Simple Large Graph Paper Template
It is designed in a neat look with a stylish design that lets the users make use of the graph paper for different purposes. It is easy to download and is free to use for professionals or college students.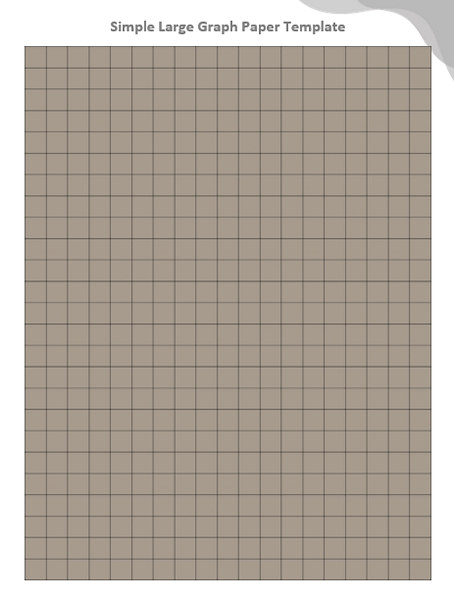 Simple Large Graph Paper Template
In short, graph paper has been designed in a wide range of styles, line colors, and square sizes to facilitate the purposes each person has. With the different look that each graph paper has, it serves multiple functions for young children to professionals. It is good for drawing, sketching, to perform any mathematical work. So, take a look and learn how to make use of graph paper if you haven't tried it before.