The availability of grid paper has been widely used by anyone from children to professionals. The functions it serves as the assistance of drawing, sketching, and presenting data make grid paper more usable by more people nowadays. The grid paper, or usually called graph paper, is a piece of paper where it employs fine horizontal and vertical lines that create the regular grids. The neatly structured grids will perfectly assist the users in making use of the grid paper, depending on the needs and purposes each user owns. So, if you are looking for templates of printable grid paper, you have come to the right place. We provide you with some samples that can be used for free at the end of the article.
Printing Grid Paper Easily
Later, we expect you to see our collection of printable grid paper and you can download it easily. Later, you will be able to print it out for your needs. Here are several steps you need to know before printing the grid paper.
Choose the template you want to have and click the download button available
Open Page Layout, then in Sheet Option page click Print. You will find it in the Gridlines option
The easiest part is to open the File tab and continue with Print
Click Print and that's it, you have your printed grid paper for you
Creating Grid Paper on Ms. Word
Everyone can have their customized grid paper by making their version in Ms. Word. After opening the New Blank Document on Ms. Word, go to the option of Design and directly move to the far right to find Page Color. Click on it and choose Fill Effects. On the dialogue box, click on the Pattern option, then choose the grid pattern that you want. It is on the second row on the far-right side. By doing this, the color will be set to default black and white. Here, you can change to adjust with your preference. The last one is OK.
The steps above show how simple it is to make grid paper with the help of the Ms. Word program, however, we rather suggest you take a look at numerous printable grid paper templates which are available online. Many websites offer professional look templates that you can simply download to suit your needs. If you have no idea which website has the best grid paper template, you may check on our templates of grid papers below. Each template presented owns different characteristics that differentiate one from another. From children, students, to professionals are welcome to use our grid paper. The designs are professionally created to fit the needs of every user that may use the grids.
Kinds of Printable Grid Paper
There are several templates of grid papers that might be useful for you. Check out some of our collections here and find which one works best for you.
Blank Grid Paper
The first template comes in a basic design that proves the motto of simplicity is the best. The structured arranged grids make up the page to make sure the template is ready to use. The fine dark lines are shown to give easy access for the users in connecting the dots between the grids.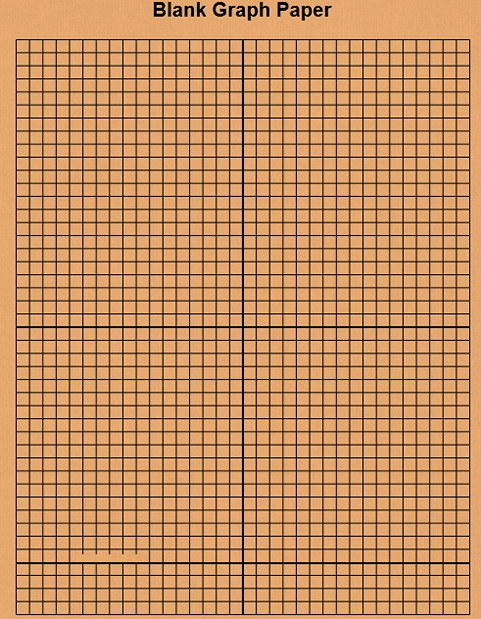 Blank grid paper
Full Pagegraph Paper
If you are looking for a full-page graph paper, this template is what you are looking for. Having no space on each of the paper sides gives more opportunity for the users to make use of all the pages for the experimental data or the bigger drawing and sketch. So, it is a good solution!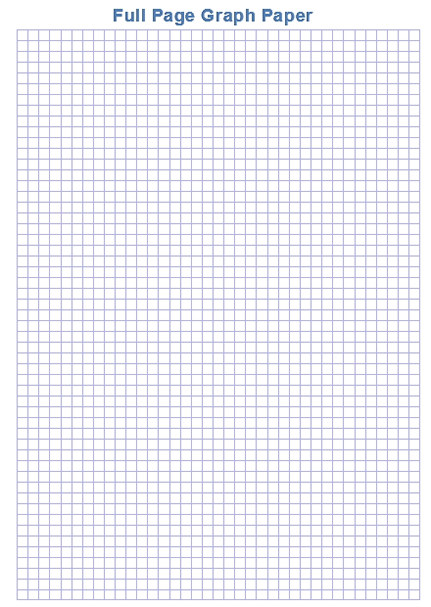 full pagegraph paper
Isometric Graph Paper
Download this graph template if you want something slightly different than the common graph paper. It has several segment sizes where the users can make use depending on their needs. It is easy to use and the best thing is you can get it for free.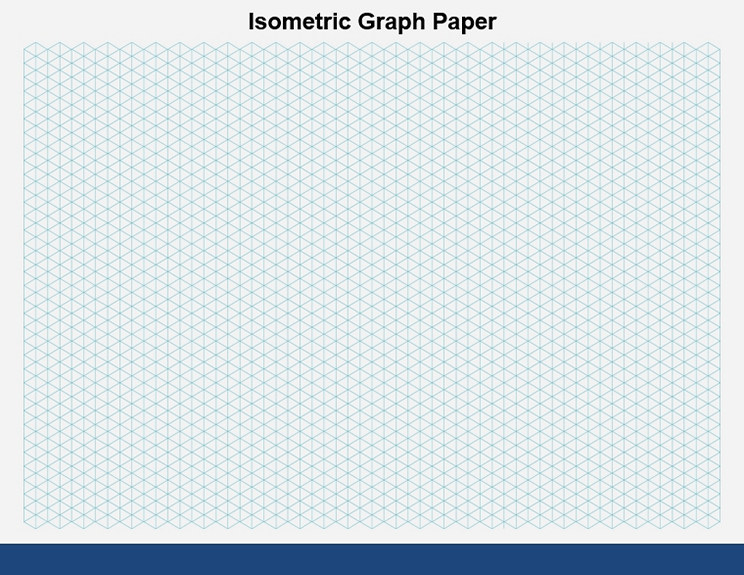 isometric graph paper
Ledger Grid Paper 1.4 Inch
The grid paper here is specifically designed for a ledger-sized paper with a size of 1.4 inches for each grid. It is a perfect graph paper for both professionals or college students to use. Grab the copy by downloading the link and it is ready to use.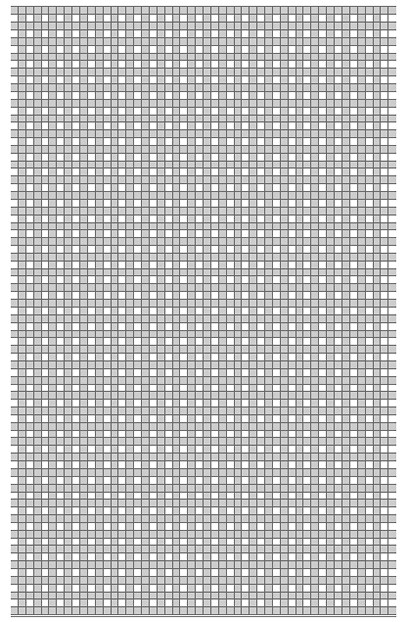 ledger grid paper 1.4 Inch
Paper Grid 1.4 Inch
Another 1.4-inch grid paper is here, yet this time the template comes in different paper sizes. It is suitable for those who do not want to apply the ledger-sized paper, as they can use this instead.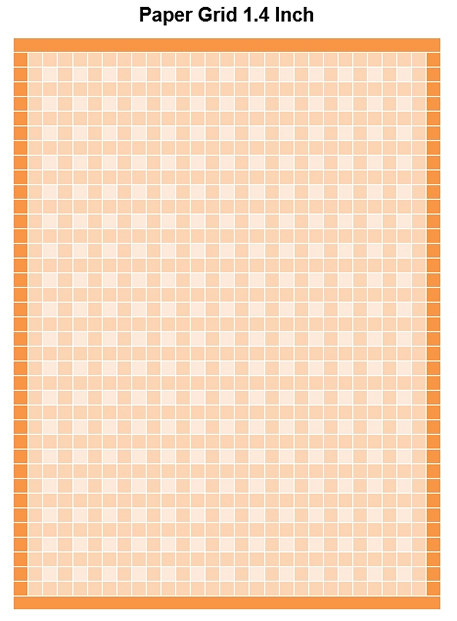 paper grid 1.4 Inch
Printable Graph Paper Zone
Download this graph paper whenever you want to make use of the paper, and the best news is it works for various purposes that each user needs to do with it. Plus, it is free!
Printable graph paper zone
Printable Grid Paper 1.4 Inch
One of the most popular grid papers is a size of 1.4 inches. Thus, we have another one for you here. No worries, it is all different from what we have before. Make sure to check which one works out for you from our series of 1.4-inch grid paper.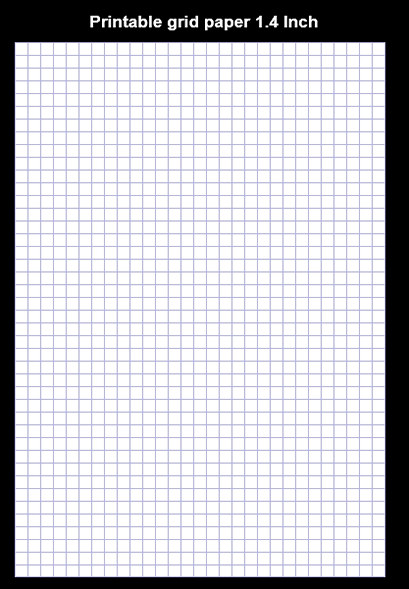 Printable grid paper 1.4 Inch
Printable Grid Paper
Generic grid paper is the best. Yes, it is suitable for anyone from children, college students, to professionals. It is designed with light lines so the data or sketches created will create a contrast with the graph paper.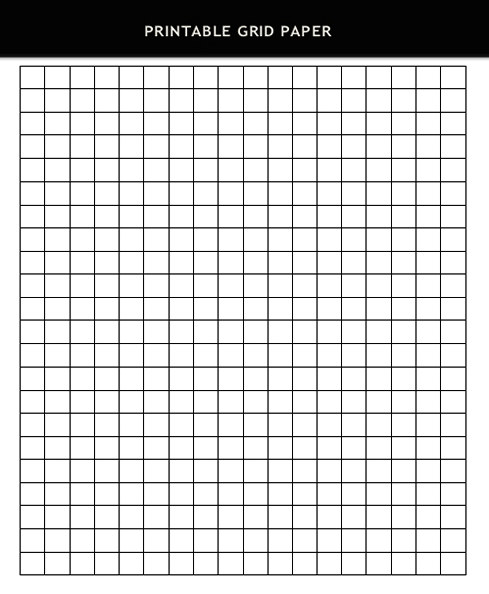 printable grid paper
Sample Graph Paper
Created specifically for students, this sample graph paper is suitable for drawing experimental data as well as performing mathematical procedures. The lines created are very light and it is easy to write on top of the graph paper.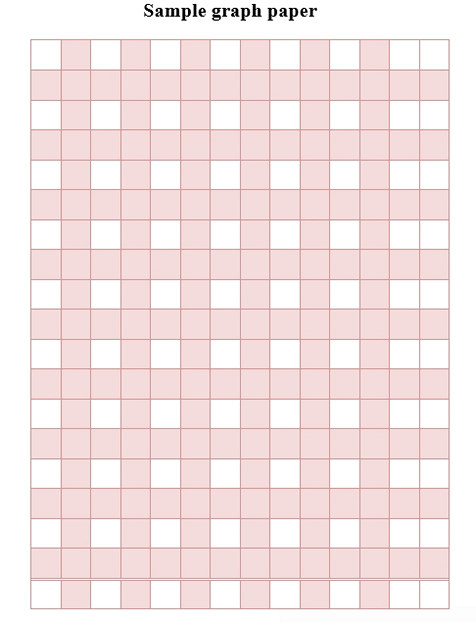 Sample graph paper
Squares Graph Paper Printable
This template has a similar design to the previous graph paper, only with bigger grid sizes. Children may be able to use this printable graph paper as it is easy and effective to use.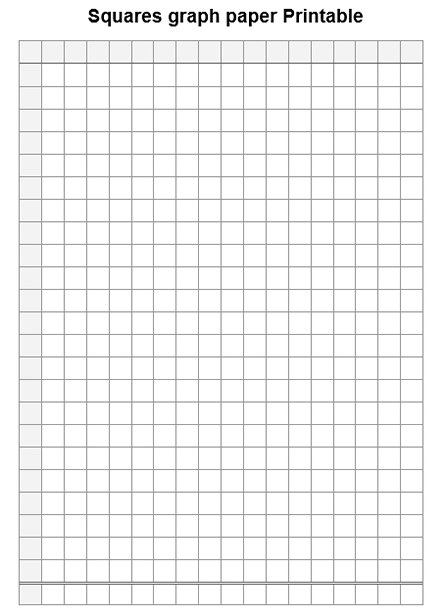 Squares graph paper Printable
Overall, grid paper is applicable to be used in different kinds of situations depending on the users' purposes. Knowing many functions the grid papers can offer, we hope our series of grid papers can facilitate you in any of your needs.