Keeping the track of blood sugar is important not only for people with diabetes but for everyone. It is the safest way to prevent any worse scenario where someone cannot control the sugar consumption of the body. This is why a printable blood sugar chart becomes one alternative in keeping the sugar level to keep in the normal level aside from doing a healthy lifestyle. The chart also helps the doctor to keep track of every time the patients do the consultation. What are other purposes of this blood sugar chart that may be the reasons for you to keep it? At the end of the article, we provide several templates of a blood sugar chart that can be printed out easily at home.
Normal Level of Blood Glucose
When talking about the blood glucose chart, some people are still puzzled with the normal number to know at what level they are in. One person can have different results from another. There are four types of tests namely the A1C test (to test blood glucose level over the 2 or 3 months), fasting blood sugar test, glucose tolerance test, and random blood sugar test.
For the A1C test, the result is considered to be normal if it is below 5.7%, while for the fasting blood sugar test the result has to be 99mg/dL or below. 140mg/dL or below shows the normal level for the glucose tolerance test, and if you have 200mg/dL or above in random test, that means you are indicated with diabetes. Make sure to know which test the doctor is going to examine you with and ask the result for the doctor. If you do not understand, do not hesitate to ask for the result interpretation.
Maintain Blood Sugar Level
Aside from using a printable blood sugar chart, everyone needs to keep a healthy lifestyle to maintain their blood sugar level. It can be done by doing routine exercises, drinking a lot of water, and losing weight if it is needed. Meal consumption needs to be taken seriously by eating more wheat-based food, fruits, lentils, nuts, brown rice, and sweet potatoes.
It is also suggested that stress management is needed to control the blood sugar level. Related to meal consumption, it is important not to skip meals even though losing weight is needed. It is better to eat meals in smaller portions but regularly instead of eating big meals at once.
Types of Printable Blood Sugar Chart
There are a lot of available template samples that you can use to match your needs. Here are several samples that we provide to facilitate your purposes best. We hope you find yours from our collection.
Blood Sugar Check Schedule
This template works best for patients with diabetes who needs regular check-up with the doctor. It keeps the patients have a normal sugar consumption based on the doctor's examination. This template will be a good way to control the blood sugar level.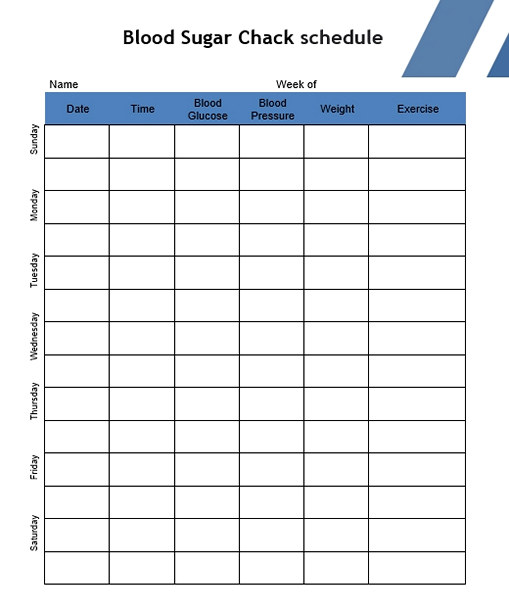 Blood Sugar Chack schedule
Blood Sugar Control Chart
Another alternative for a blood glucose chart is here. It is designed in colorful boxes that indicate the blood glucose level itself. It starts from the dark green color which means the blood glucose is excellent to the dark red color that means the deadly level.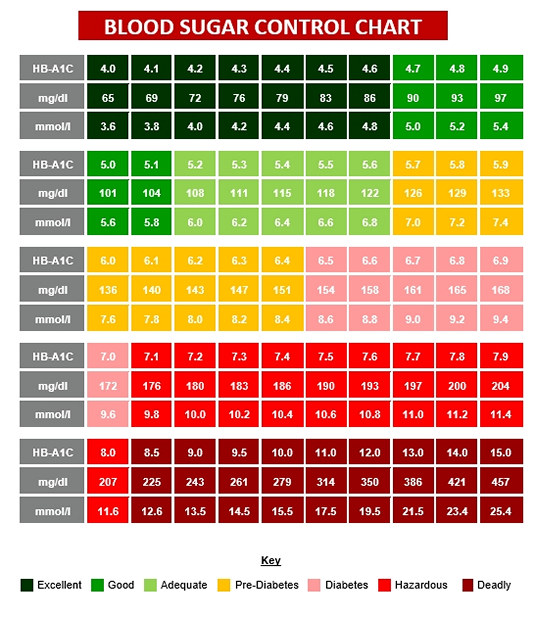 Blood Sugar Control Chart
Blood Sugar Level Chart
If you want to have a slightly simple design for showing the blood sugar level, this chart can be the option. It is divided into three different levels which are shown in red, yellow, and green colors. In the order, red indicates severely elevated level, yellow shows elevated level, and green means normal level.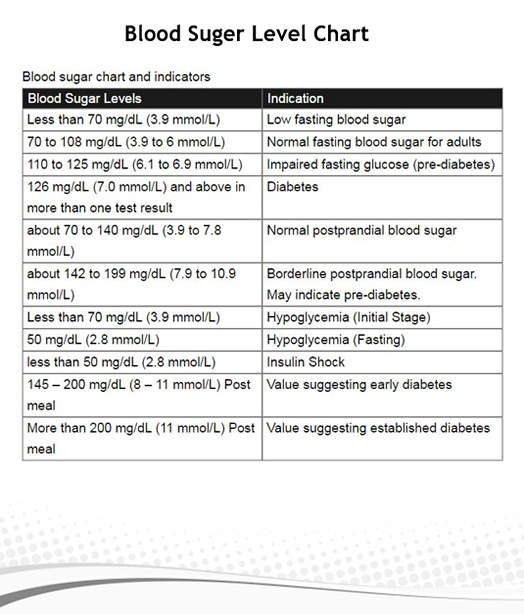 blood sugar level chart
Blood Sugar Log Chart
This template offers a different format from previous templates where it allows the users to write down the dose of insulin and level of mg/dL. The table is completed with the activity where the users can choose whether it is before or after exercising, etc.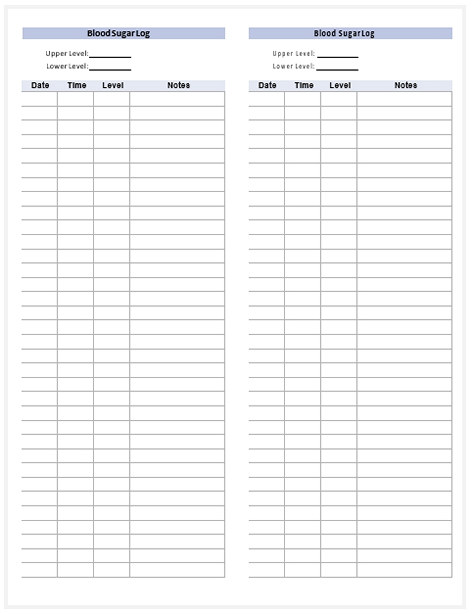 blood sugar log chart
Blood Sugar Tracker Chart
It applies a similar style as the previous blood sugar chart by letting the users keep track as in taking notes on the things that can help them control the blood sugar level. It is easy and efficient to use by anyone.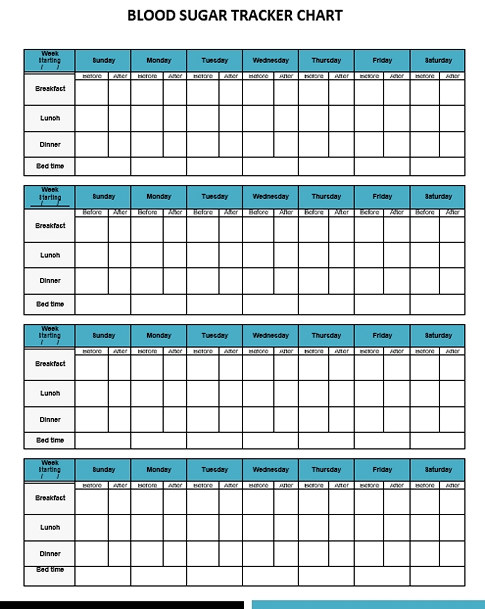 Blood Sugar Tracker Chart
Blood Sugar Check Chart
This template facilitates the users to write down the food consumption on daily basis. Along with the medication that is taken. If there is a consultation with the doctor, this template allows the users to take notes in the given space.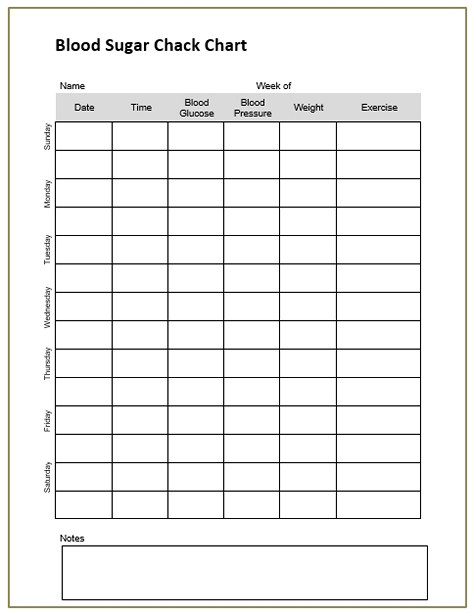 Blood Suger Check Chart
Blood Sugar Diabetes Chart
This blood sugar chart lets the users know at which level they are. It is indicated with different colors that can be a sign for the users. It is super easy to use, the users can only download the file, it can be printed in the form of a PDF or JPG file.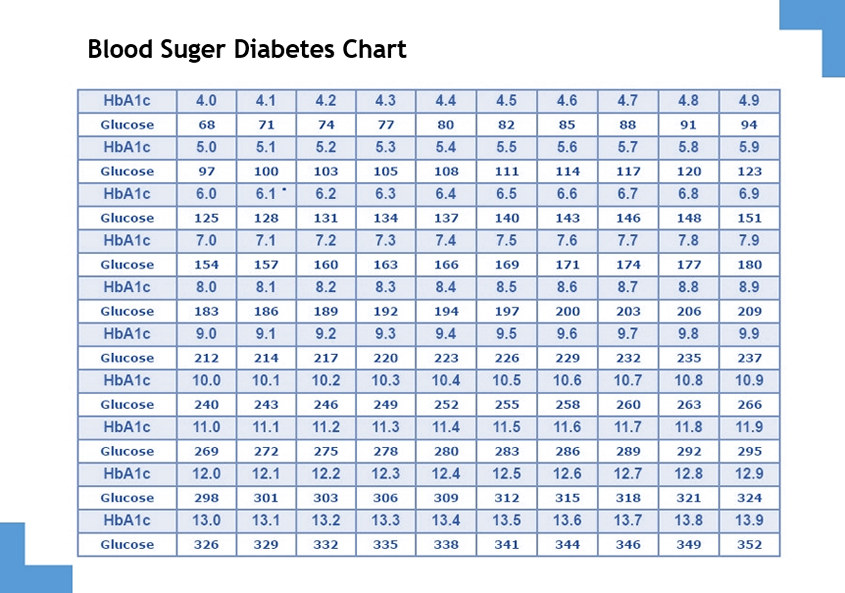 Blood Suger Diabetes Chart
Blood Sugar Insulin Stability Chart
If the users need a template where they can write down the information of the insulin dose and level of mg/dL, this one can be a good alternative. It comes in a blank format so the users can use it right away. It is good to control insulin stability regularly.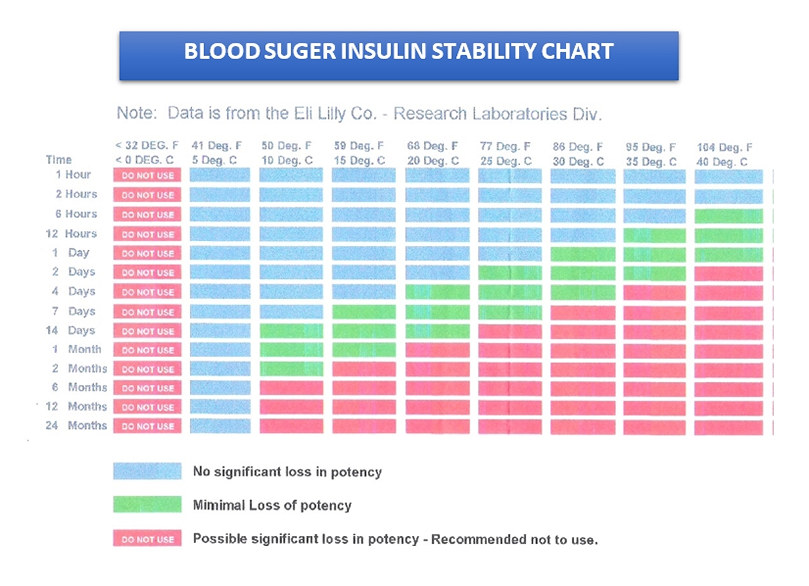 Blood Suger Insulin Stability Chart
Monthly Blood Sugar Chart
Want a full month chart to control the blood glucose? Yes, you can use this one. It is created per week where the users take note of the medication they take and the food consumption from breakfast to dinner. If you need a piece of detailed information to track on, use this one.
Monthly blood Suger Chart
Normal Blood Sugar Level Chart
It is designed in a simple yet nice way for the users to get the normal level of blood sugar level. They can see from the three different levels with three different colors to show at which level they are now. It can be a good tracking for the patients with a regular doctor appointment.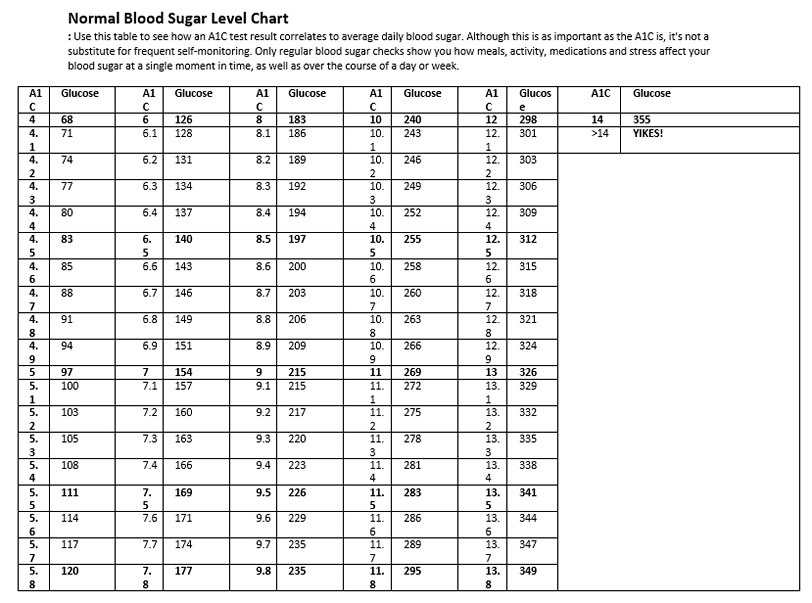 Normal Blood Sugar Level Chart
We hope from our article, you will get more information about the blood sugar itself and its chart to track the normal level of your sugar blood level. Stay healthy!