There is a time when useful information that is arranged in a word-packed format only makes the readers feel uninterested or tired to read it. Even just by taking a look at it, it does not look appealing. This is where the charts and pictures are needed the most. Not many people realize that the representation of a flow chart with less text will be more effective in creating a better understanding for the readers. This does not apply merely to a PowerPoint presentation but also to any kind of information. So, here we are providing you with several types of blank chart printable that are designed for numerous purposes that all users can find useful. Don't hesitate to take a look at our collection but before that, let's see related information you can read.
Created Blank Chart Printable
Some people want to create the blank chart themselves to adjust their needs. If you are one of those people, these are the steps you can do.
Open a New Blank Document in Ms. Word
Click Insert and choose Chart
Click the Chart Type and continue with Line Chart
In the small Excel, click. Then you can highlight all the cells
Click Delete to delete all the data inside. You can also click the chart by closing the Excel window on Ms. Word and returning the document with the graphs to the page.
Although there are good and easy steps you can follow but there is another alternative where you can simply download one of our blank charts printable to make it yours. Download and edit it to suit your needs and it is ready to be used.
Benefits of Blank Chart Printable
Among all the benefits of a chart, here are several things you can keep in mind to consider the use of a blank chart for you.
Present the data in a clearer and more structured way instead of just based on the writing information
Do an effective summary of the large data
Able to display a good amount of data by categorizing to multiple groups
Spot patterns and trends easier than in a paragraph
Add more accuracy in terms of the calculations
The chart itself can be found in different types of activity, the presentation, the diet plan, or the comparison chart. Also, charts are often used in big data where it takes a lot of simplification to present it. So, trying to make use of the chart will help you in handling the data for a better understanding.
Types of Blank Chart Printable
As we promised before, we present you with ten types of blank chart printables that you can use for different needs.
Class Reward Chart Template
Teachers need to appreciate the students for doing a great job. This template allows the teachers to do by giving the class reward chart to specific tasks assigned to the students on weekly basis. Students can get a star for doing a good job daily for seven days.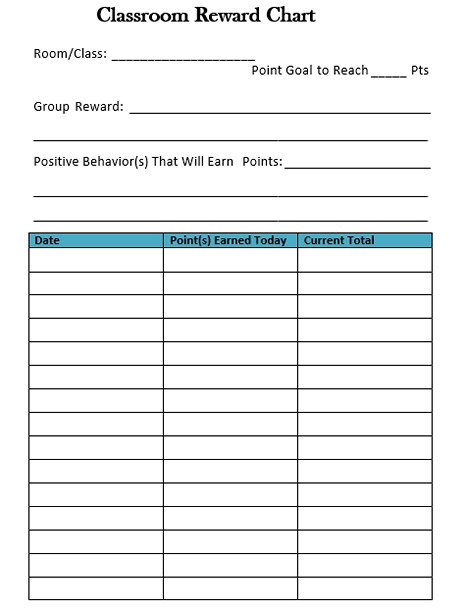 Class Reward Chart Template
College Comparison Chart
This template is useful to track the colleges that one wants to attend by making a comparison from several factors that have been written such as major program, selectivity, and size of schools. The template is designed in chart form that makes it easy for the users to write down the information in the boxes.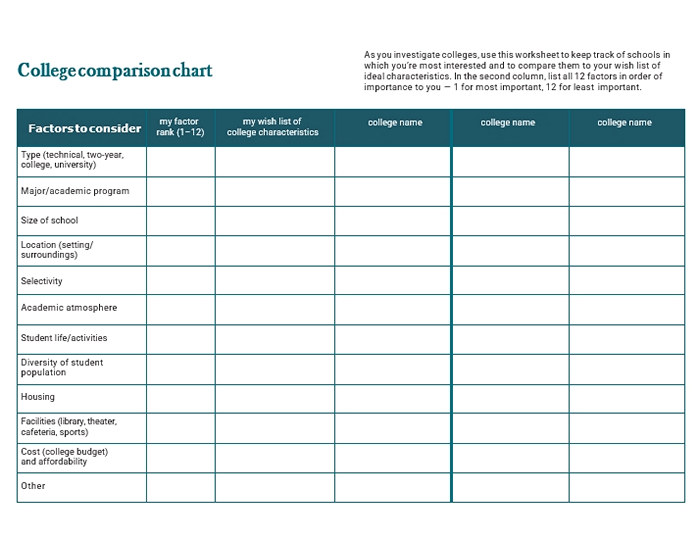 College Comparison Chart
Daily Chore Chart
Who needs a chore chart? Here, we have one for you. The chart is designed for daily chore charts in the neat and arranged table look. There is a space for the name above the table, and several columns for the days. The morning to evening columns are presented on the left side with the total point is right at the last row.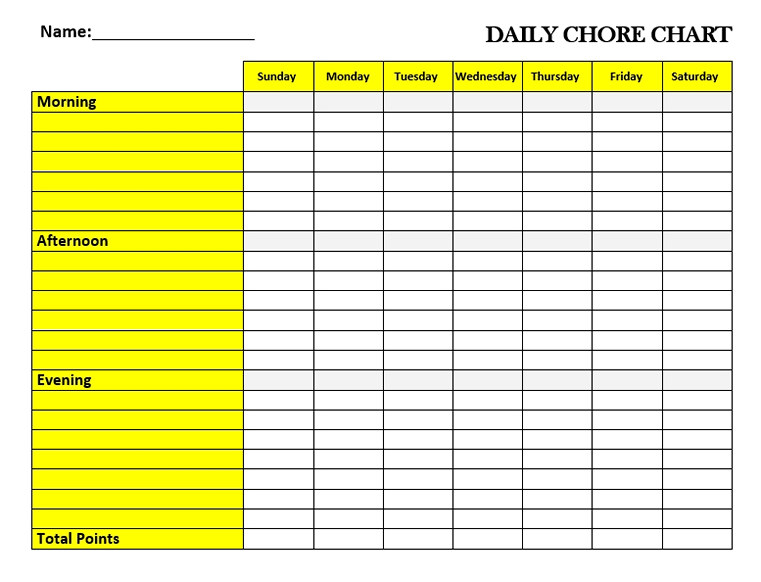 Daily Chore Chart
Diet Plan Chart Template
Keeping a good lifestyle needs a good plan, and the plan has to be written in a structured chart template. Created in the table for daily from Sunday to Saturday, the users can write down the meal plan for breakfast, lunch, dinner, and snack time.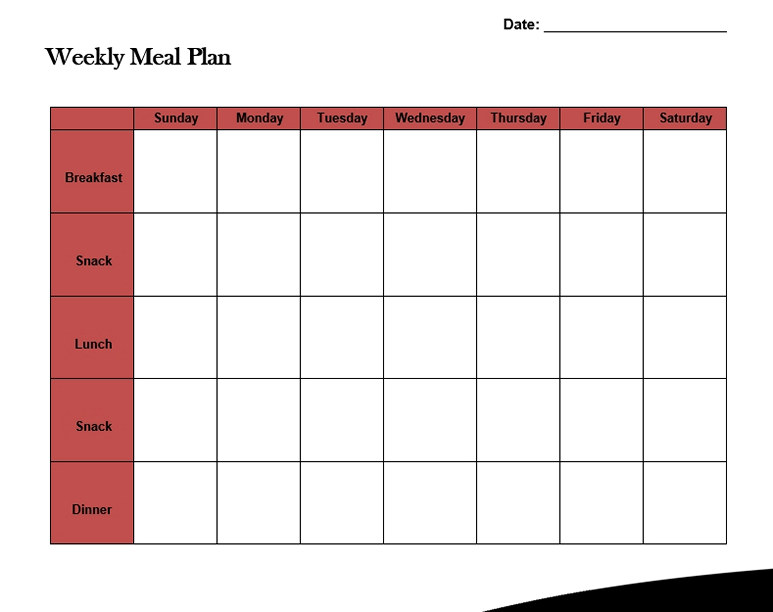 Diet Plan Chart Template
Free Blank Chart Template
This template shows the chart where the users can write down the information in an organizational and structured way. By doing this, the result is easier to decode and understand by both the creators or the readers.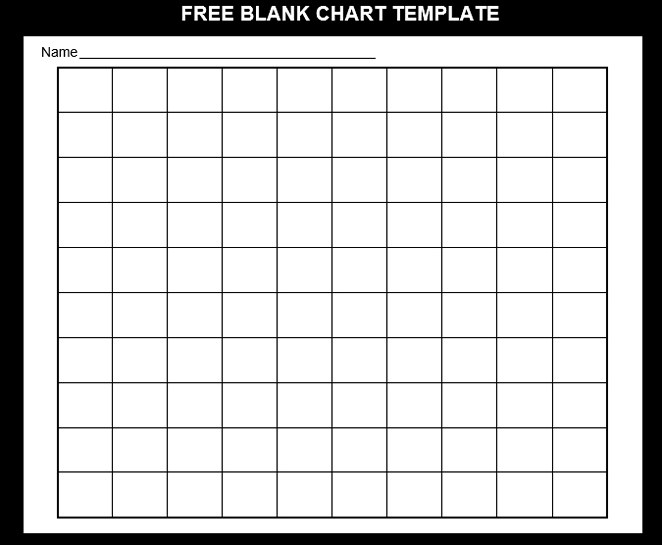 Free Blank Chart Template
Free Flow Chart
This template works wonder for any kind of information one wants to present in the form of a flow chart. The space for name and date are available above with the topic box underneath that the users can write down. It is continued with the information breakdown in five boxes below the topic.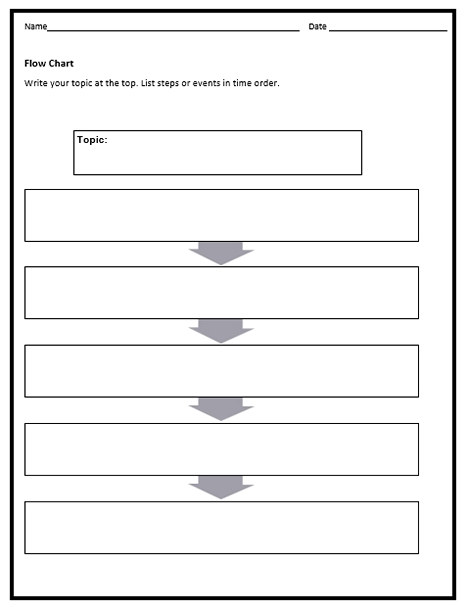 Free Flow Chart
Medication Flow Chart
Healthcare professionals handle many patients at once so they need a structured medication flow chart to keep everything in a good place. This chart allows them to keep the medication history from the date, medication, strength, instructions, days' supply, and date due to run out for a patient.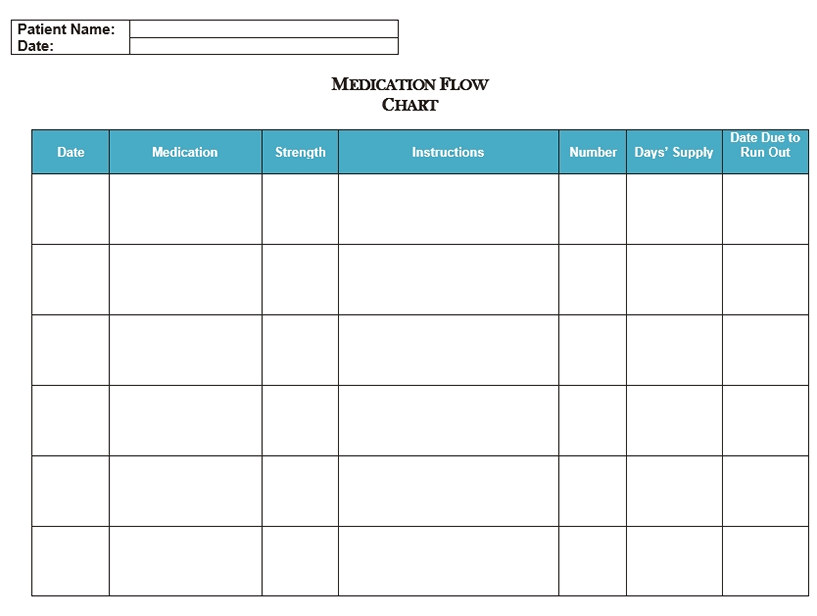 Medication Flow Chart
Product Comparison Chart
When you want to buy an item, you need to do some research to see which item is better by comparing two similar things. This template allows you to do it by listing the things that need to be considered in the columns provided.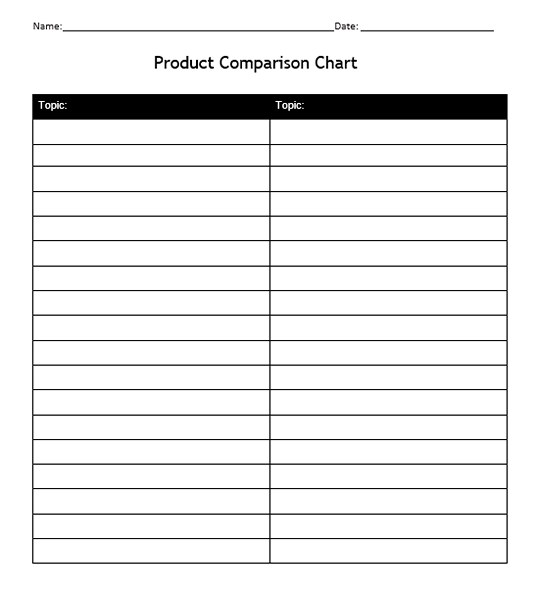 Product Comparison Chart
Weekly Behavior Chart
It works best for teachers or parents who want to see the desired behavior of the children. It was designed for a week with daily privileges and restrictions. The style is simple but it is easy to use. Simply download the template and find ease in using it.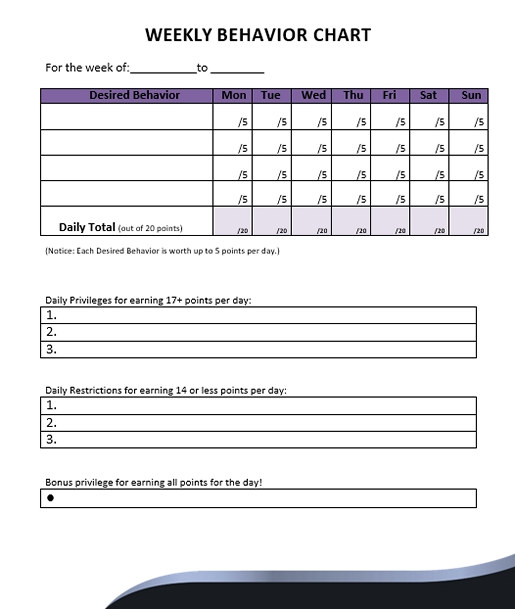 Weekly Behavior Chart
Weekly Reward Chart Template
Another weekly reward where it is a good appreciation tool for the students or children at home. Use this to show them if they have done a good job in the assigned task. Download it and they will love it.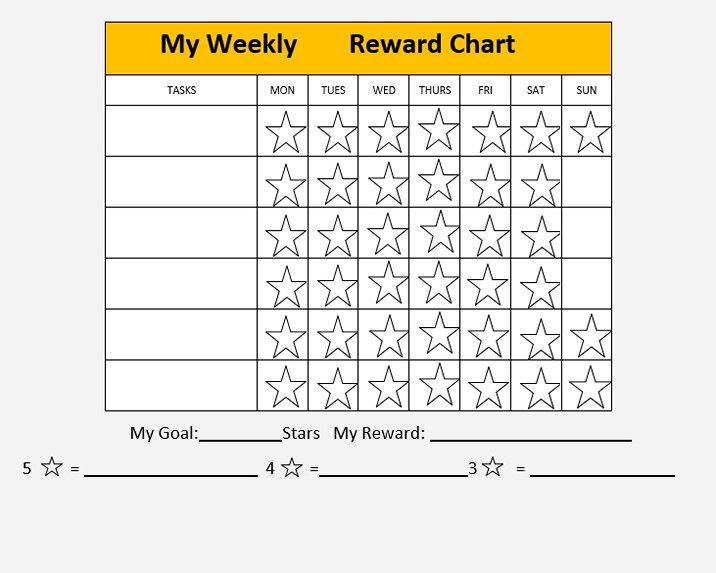 Weekly Reward chart template
In summary, there are different kinds of blank chart printable that you can find in our article. Try to take a look and find which one suits your needs and get ready to change the long boring explanation to a simple, structured, and neatly-arranged chart.